Zlote Tarasy Concept design asset for feature roof; for Jerde
-

When working on the
Feature
Elements
of a project, we
use Design Engines inspired by geometry, natural processes and artistic explorations. The resulting digital assets are exported and used by engineers and fabricators
to build the structures.

Morongo Resort feature canopy under construction
; for
Jerde
Feature elements are unique building pieces such as canopies, roofs and facades that are meant to be remarkable and require special attention in their design and execution. They can also be special commissions for public or private Art Installations.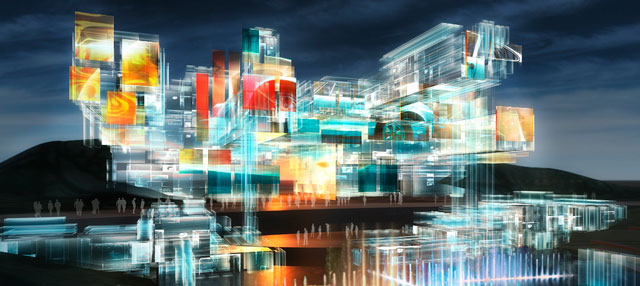 Robotland Gateway Feature design asset with media desgn overlay
; for
DH and Pico
-
Features can entail design and development of special

Media
Experiences
and overlays
.
Home